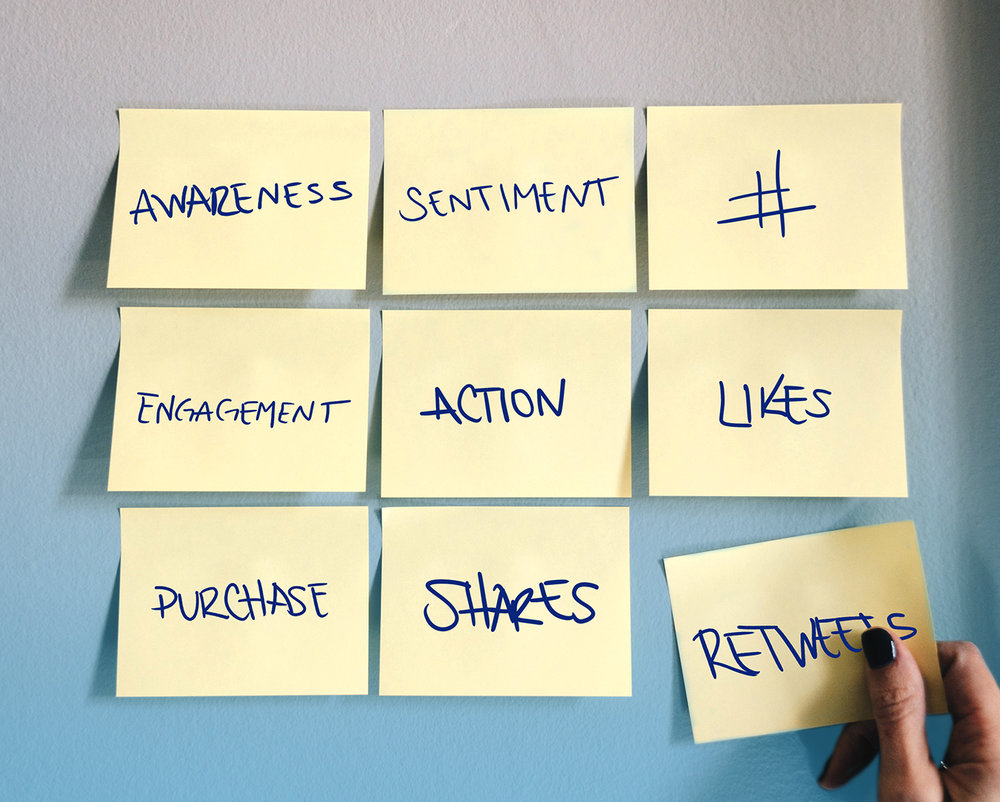 WHOSAY sets detailed campaign objectives in Awareness, Engagement, Sentiment and Action. The metrics determine the creative direction, most effective talent matches, distribution, paid media plans, and overall campaign success metrics
WHOSAY goes beyond simple demographics and paints a complete picture of a campaign's target audiences through understanding brand fans, talent fans and passion points and up to 90 different criteria. WHOSAY can produce up to 30% increases in engagement.
After developing the content strategy, WHOSAY produces every kind of content from videos to GIFs to boomerangs and images. From short form to long form, the right content increases campaign performance and improves consumer sentiment every time.
WHOSAY matches your influence campaign to professionally vetted Celebrities, Influencers and Micro Influencers, that have each been analyzed for fraudulent activity and brand safety. WHOSAY expertly manages all talent contracting, legal, SAG and FTC compliance.
WHOSAY optimizes campaign distribution across social, digital, TV and OOH. WHOSAY monitors distribution performance as each audience is served and then doubles down on the best performing segments to deliver efficient reach, desired actions and positive sentiment.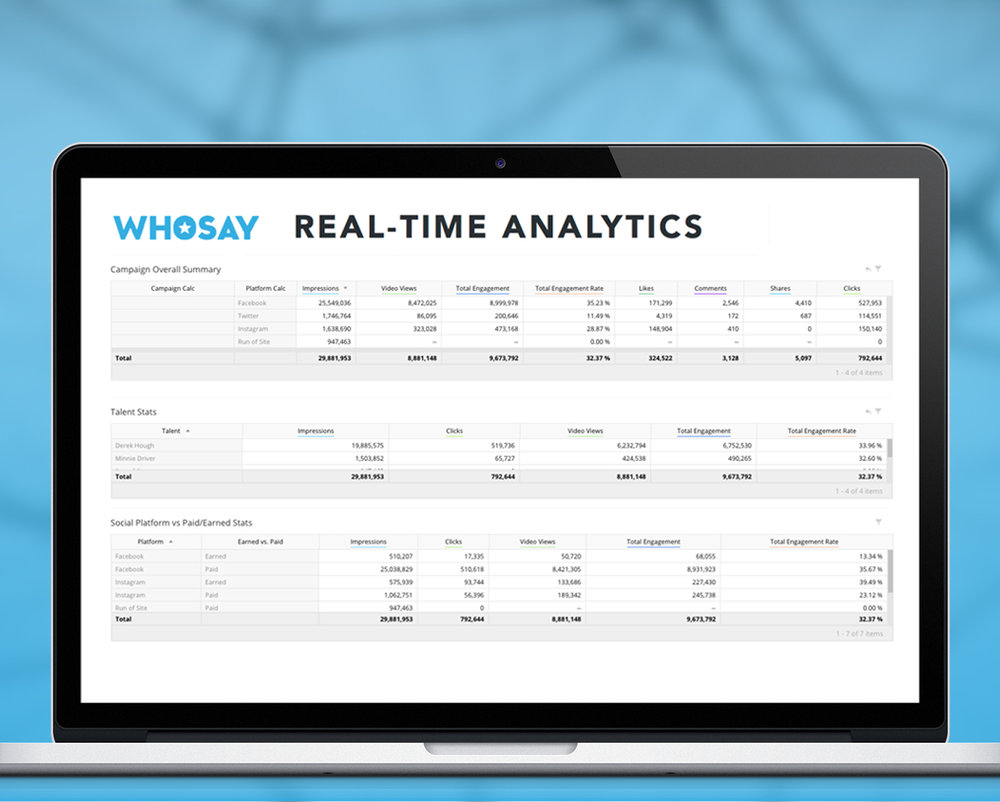 Measuring influencer marketing performance involves the most comprehensive campaign measurement and analytics. Beyond impressions and engagements, WHOSAY leverages proprietary and 3rd party tools to measure sentiment, brand lift and ROI.